To educate, counsel and assist community members in strengthening and protecting their bodies, minds and communities.
To create healthy communities, reduce health disparities and save money through:
Serving the neighborhoods with the largest prevalence of preventable disease
Enabling individuals to prevent and manage disease through providing screening, counseling and onward referral
Training the next generation of culturally competent and diverse health professionals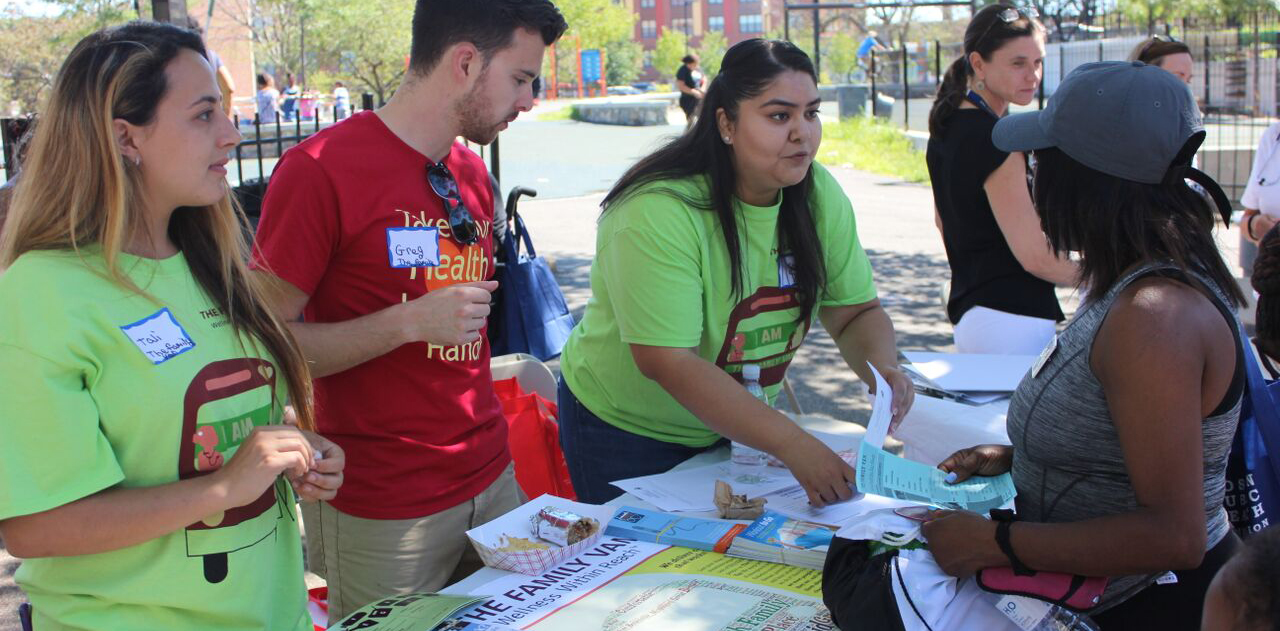 Who we are
Designed in collaboration with community partners twenty-five years ago, The Family Van works to increase access to health care and improve the health of residents in Boston's most underserved communities. The Family Van's mission is to empower community members by improving health literacy and providing preventive screenings, in a welcoming and non-judgmental environment. Our diverse team is comprised of health educators to HIV counselors, registered dieticians to volunteers, as well as other health professionals and partners.
What we do
The Family Van reduces health disparities in Boston through by bringing curbside screenings, health coaching and referrals for health and social services to the people. By traveling directly to areas where need is greatest and fostering an atmosphere of trust our program removes barriers to care and improves the health of Boston's most vulnerable residents. By making preventive services available to those with the greatest healthcare needs and providing an alternative to costly emergency department visits, we save healthcare costs. Our work includes free health screenings such as blood pressure, blood sugar, cholesterol and HIV, as well as free lifestyle counseling and health education in various languages. Please visit our services section for a comprehensive list of services available on the Van.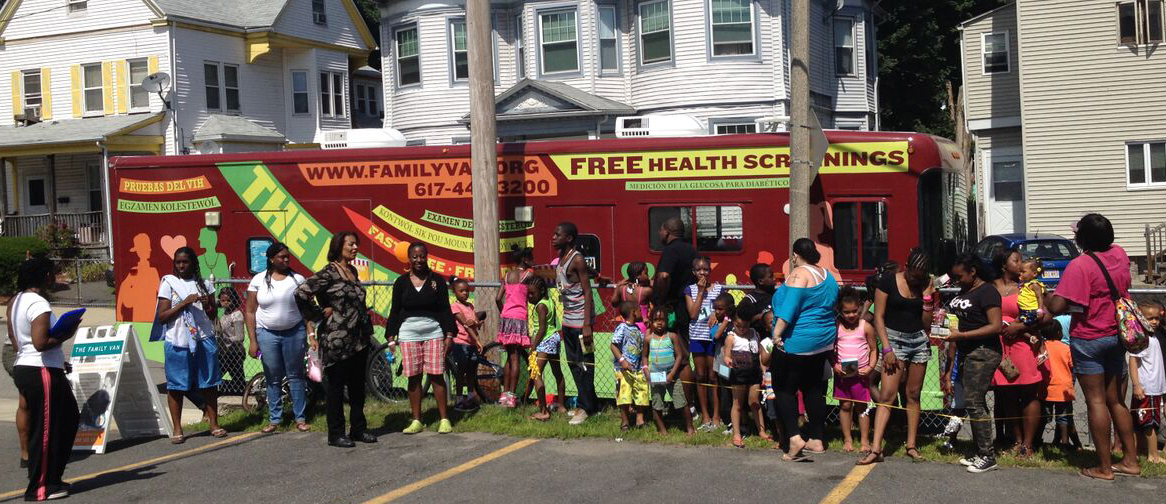 How we do it
By physically meeting people where they live, work, play and pray, The Family Van creates a hub for wellness. We help clients achieve better health by providing a variety of preventive services that encourage healthy living, prevent the onset of chronic diseases, and help clients manage their existing conditions. By working together with the people we serve, using community health workers, and building trusting relationships with our clients, we successfully link thousands of residents and their families to follow-up care, social services, and resources to support healthy lifestyle changes and promote a positive environment for health.